Learn how ow to set up and configure your Check-in App
App Setup
To synchronize the event on the Check-in/Badge Printing App (App), go to the "App Setup" tab on the Eventboost Platform and select the checkbox "Enable App to sync this event".

Download the App and Log in
Download the App from the Apple/Google Play Store. Make sure that the tablet is connected either to a Wi-Fi or to a mobile network. Then open the App and enter your credentials. You can retrieve and change the credentials from the "App Setup" tab on the Eventboost Platform.

App Functionalities
Home - My Events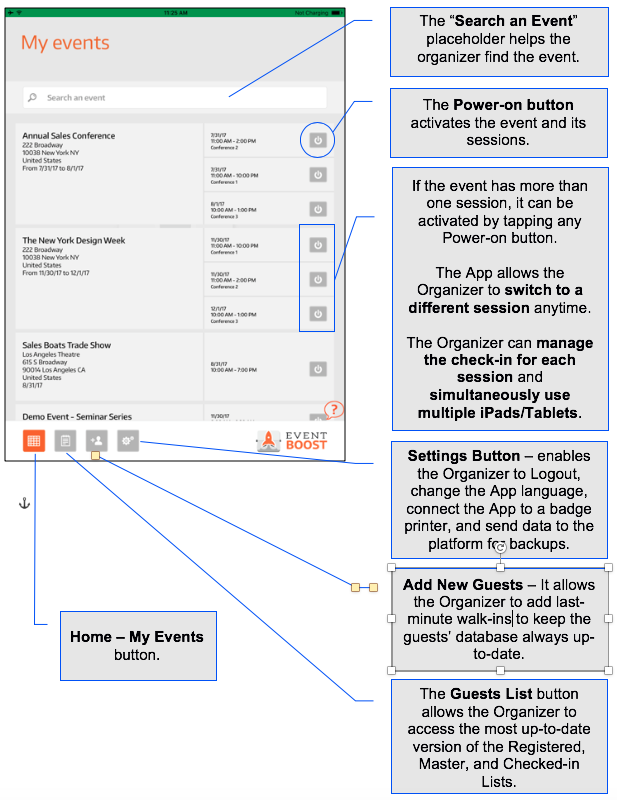 Activate the Event on the App
Tap the "Power-on button" to activate the event; allow the App to download data and wait until the Power-on button turns orange. There might be multiple power-on buttons associated with each breakout session of the event. In that case, when you tap the session's Power-on button, you will simultaneously activate the event and that specific session.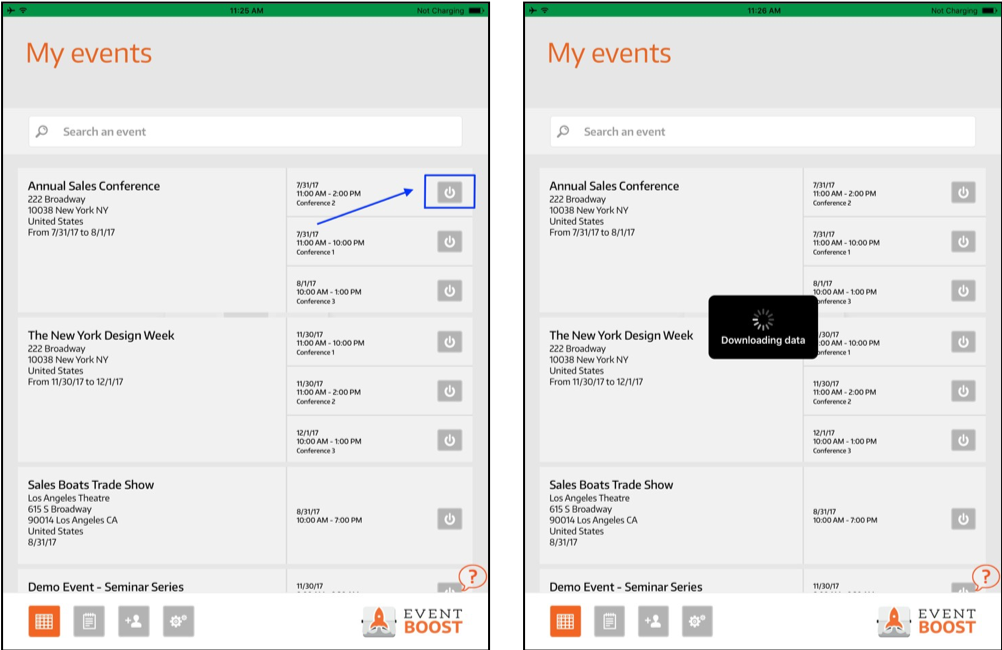 As you can see from the image below, the Annual Sales Conference has 3 sessions; the User activated the session from 11 AM to 2 PM. The User will be able to perform the check-in for that specific session, see the event Master List, and all guests who registered for that session.

Conversely, the image below shows an example of an event with no sessions. In that case, clicking the Power-on button will activate the whole event. The User will be able to check guests in, see the event Master and Registered Lists.

See you online!