Learn how Eventboost helps event professionals host and run Virtual Events assuring a fully branded digital experience while keeping the attendees engaged
If you are looking for an online solution to keep the event business "alive" and guests engaged, check the following video and the screenshots below.
What is the Virtual Event Web App?
The Virtual Event Web App is an online platform that includes all your event information and content, including sponsors and exhibitors. The Web App is entirely white-labeled and customizable with your graphics and logo to give your guests a fully branded digital experience.
See below two different options for the homepage: one with the Menu bar with multiple modules on the left side, the other with buttons to redirect guests to specific content.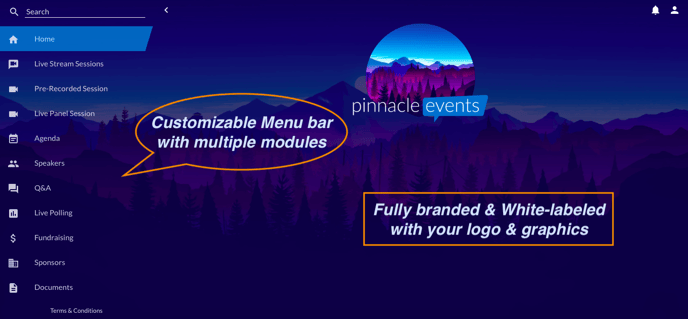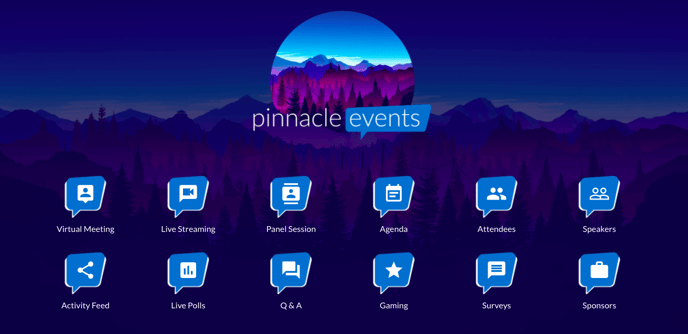 How does it work?
Guests can securely log in to a private online environment with a username and password if required. You can apply different privacy levels to your content, and make them visible to specific segments of the audience only.
The Web App can include different modules, such as live streaming, recorded presentations, agenda, speakers info, keynotes, exhibitors, digital floor plan, gamification, and much more.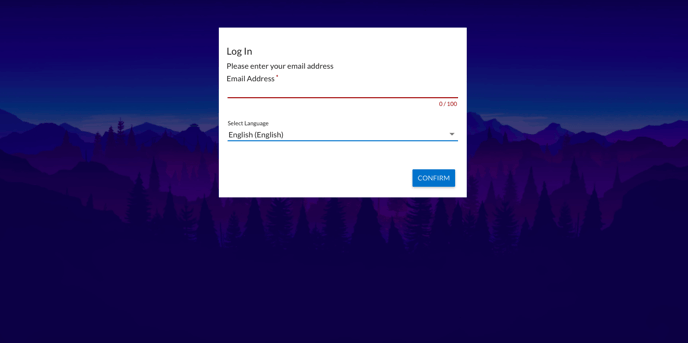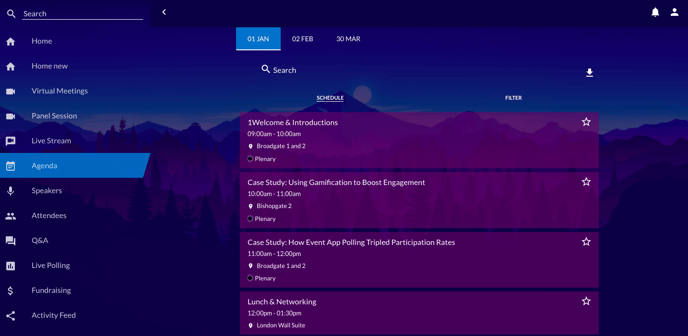 The Web App is both desktop and mobile friendly, and your audience can participate in voting, Q&A, Surveys, and networking all while watching the speaker, seeing the slide deck, and the engagement results pages in real-time. We can also incorporate external meeting links (Zoom) to display live panel discussions within the Web App.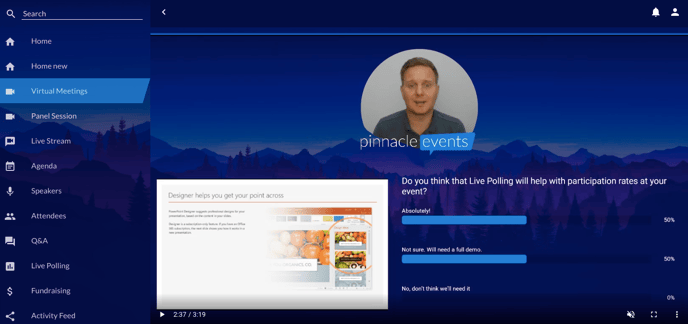 The Web App can also include a dedicated Sponsor/Exhibitor module and a rotating banner Ads. Each sponsor/exhibitor will have a dedicated description section, contact information, company representatives, and social media links. In this way, you can give digital visibility to your sponsors and generate revenue opportunities for you and your partners.
Your participant can also chat with other attendees or Exhibitors' representatives in a private and secure 1:1 Chat.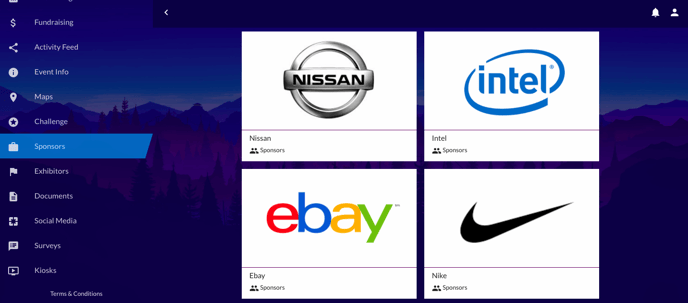 The Web App has a dedicated Analytics dashboard to monitor attendance and level of interaction at any time (visitors per day, user login data, module data, browser data).