Sponsorship could be seen as a challenge when organizing virtual events. Compared to the most popular conferencing and meeting platforms, Eventboost provides a Virtual Web App to showcase multiple sponsors, partners, and products.
Without physical spaces that can be utilized for branding opportunities or kiosks handing out swag, what are the options?
Our Virtual Event Web App (check this article to learn details about the App "Let Guests Enjoy a Fully Branded Virtual Event") is entirely white-labeled and customizable in terms of graphics and branding. Its graphic flexibility allows you to incorporate one or multiple sponsors within different areas or modules to monetize your digital event effectively.
App Home Screen
Incorporate your sponsor's branding into the home screen background. Use a Sponsor Widget to showcase one or more sponsors' branding, profile info, social media, and other external links.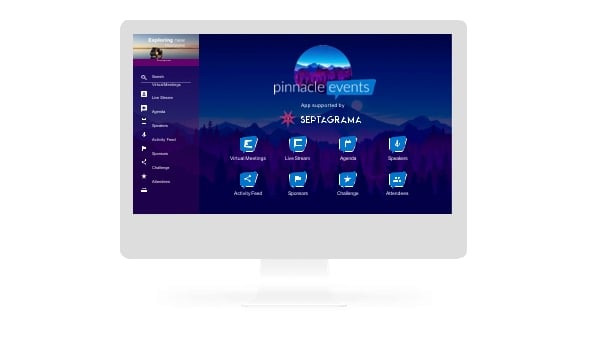 Live Streaming
Showcase sponsor branding during the entire stream. Start the stream with a pre-recorded message from your sponsor or a TV-style ad. Or, invite your sponsor to join a live stream and introduce the session.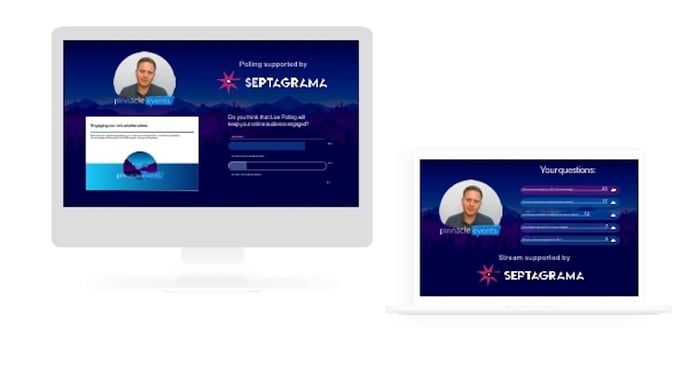 Push Notifications / Alerts
Offer dedicated push notifications to sponsors allowing them to communicate directly with attendees. Include text, branding, and external links. Choose to preschedule or create and send in real-time.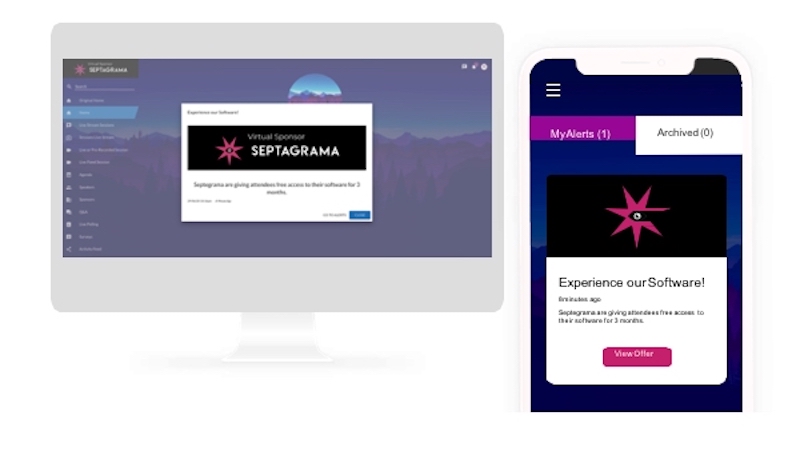 Banner Ads
Include rotating banner ads above your app menu and within modules. Add to Attendees, Sponsors, Speakers, Social Media, and Maps.
Dedicated Sponsor Module
Offer each sponsor a profile including, branding, information, external links including social media. Link to a Session sponsor's profile from the session details in the Agenda Module.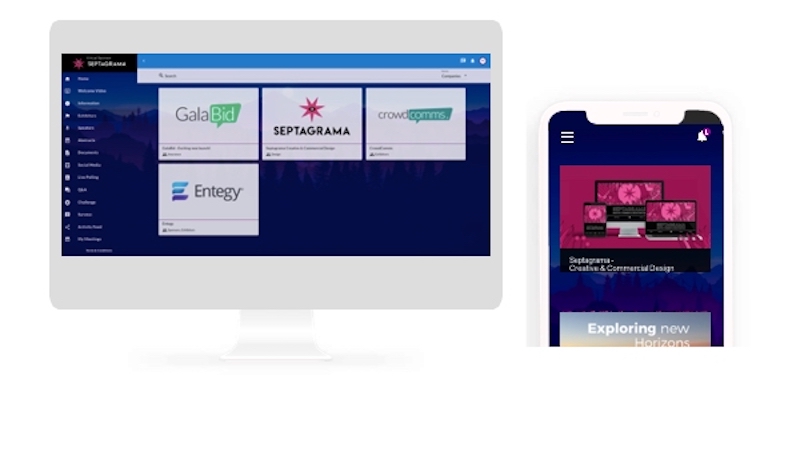 Gaming
Allocate challenges in your event app game to sponsors. Have attendees engage with sponsors in order to earn points in the game. Or, enable attendees to earn points by correctly answering questions about the sponsor's business.